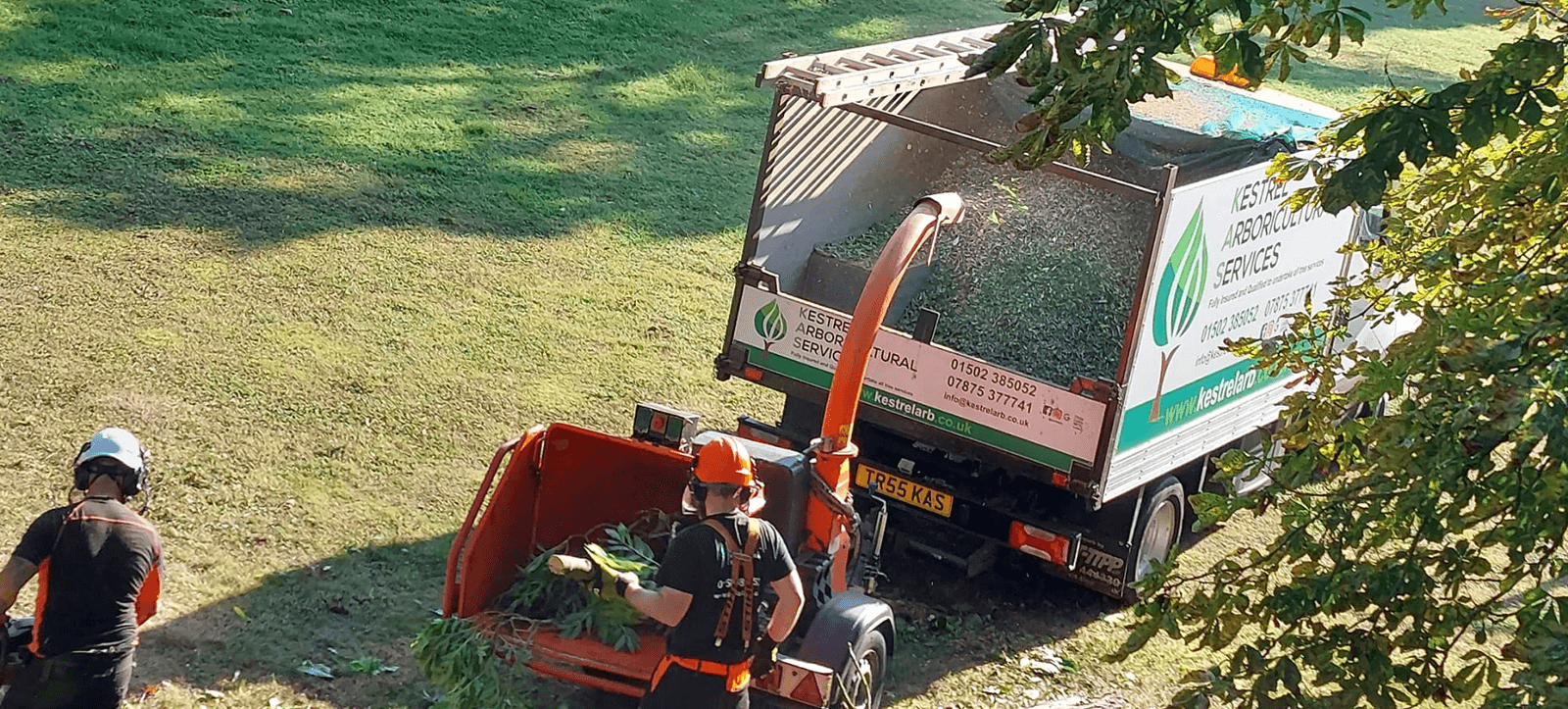 Tree Surgeon in Suffolk
Kestrel Arboricultural Services are tree surgeons in Suffolk, Lowestoft and the surrounding areas. We provide tree services and solutions for all manner of customers, from domestic garden work, to larger scale commercial projects.
Tree services in Beccles, Bungay, Lowestoft, and Halesworth
Whether you want hedge trimming in Beccles, stump grinding in Bungay, a tree felling in Lowestoft, or even a spot of pollarding in Halesworth, our team can be on your doorstep in no time at all. East Suffolk is one of the primary areas that we cover. If you live in this area and need some tree work carried out, simply contact us today and we'll be happy to provide a free, no-obligation quote.
As a professional tree surgeon of over 15 years, there's not much that company director Barrie hasn't done! From a spot of light hedge trimming to neaten up the front garden, to removing huge swathes of trees to help manage and maintain woodland, no job is too big or too small.
Our tree surgeons in Suffolk are more than qualified to discuss any work you want done, and will happily advise on the kind of tree services we can carry out to improve a space. This includes carrying out any legal checks on the trees you want us to work on to identify if they are covered by a Tree Preservation Order, or if they are located in a conservation area.
Emergency Tree Services in Suffolk
Need the services of a tree surgeon quickly? Perhaps you need to remove a fallen tree, or clear a blockage that came down in a bad storm. Kestrel Arboricultural Services can provide emergency tree services throughout the Suffolk area. We can react quickly to remove any problem growths or fallen tree debris to ensure it's not an issue for you. Simply contact us on 01502 385052 and we'll see what we can do for you.
Key Areas In Suffolk That We Cover:
Beccles
Bungay
Lowestoft
Halesworth
Need something done but don't live in the above areas? No problem! Please do still get in touch with us as we still cover the surrounding areas in East Suffolk. We also operate across the border in East Norfolk too.